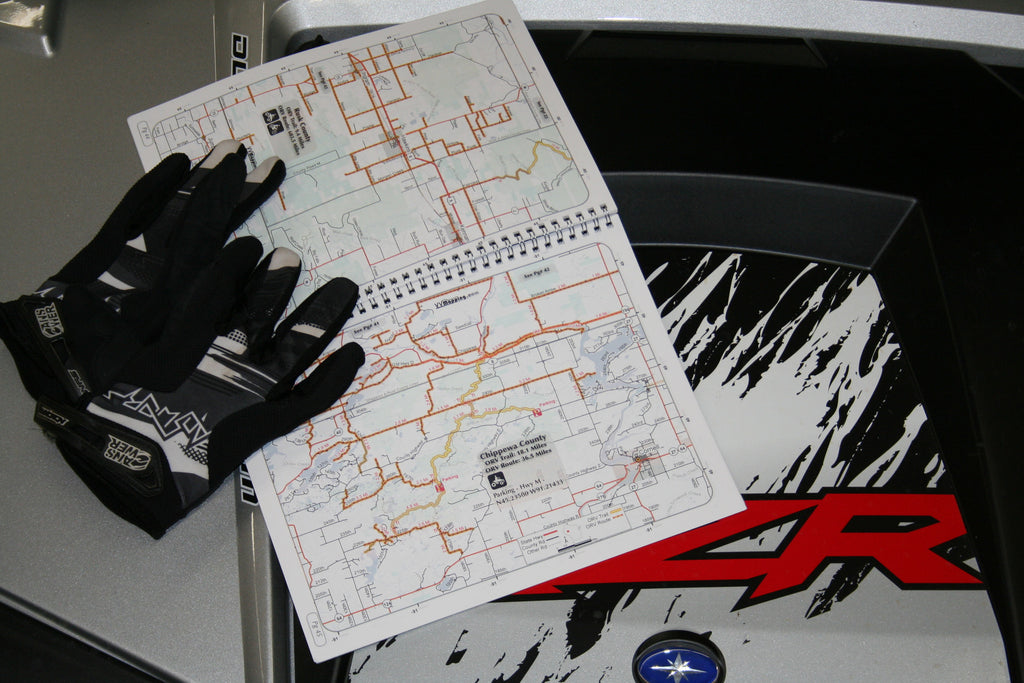 Wisconsin ATV / UTV System Map Book
Printed map book of Wisconsin's ORV Trail System.
This includes extensive coverage of Wisconsin's ORV Trail System, over 12,000 miles of trails and routes.
Full color, 8.5" x 11" book. Hand bound and hand crafted. Over 160 pages!
All trails were recorded with GPS.
Maps depict county roads, water, state highways, towns, gas stations, parking lots and more.
Distance for each trail is included, each trail segment has distance as well (point A to point B).
GPS coordinates for parking lots or other nearby features.
Integrated Trail Guide describes each trail and nearby features and more!
Book is constantly updated throughout the riding season. These are not mass-produced, each one is hand-crafted. Tracking information is provided via email.